COVID-19
Antibody Testing
---
The COVID-19 antibody test is an effective way to evaluate if your body has produced an antibody immune response to exposure COVID-19
It does NOT diagnose COVID-19 nor can the results of this test determine if you are "immune" to COVID19
Patients with previously known or suspected exposure to COVID19 can be tested
Patients must be symptom free for at least 10 days prior to getting tested
Most insurance plans will cover testing costs
---
PCR Testing
This nasal swab test is the most reliable and accurate test for diagnosis of an active COVID 19 infection
Drive up testing by appointment only
■ Monday-Friday 11AM-3PM
■ Saturday 12PM-4PM
To make an appointment, call the office or click the appointment tab
Result turnaround time is 2 business days
Covered by health insurance plans
---
COVID 19 Response
---
We are committed to the health and safety of our patients, especially during this challenging time. We are closely monitoring all developments related to COVID 19, and adhering to the guidelines published by the Center for Disease Control (CDC), World Health Organization (WHO), and our state government.
Steps we are taking to protect our patients:
Slow the spread of COVID 19:
---
Telehealth
For your convenience, Magass Family Medicine & Urgent Care offers patient care through safe and secure online Telehealth.
To make an appointment, you can make a request online or call the office at
443-487-4053
---
Welcome to Magass Family Medicine & Urgent Care
located in Finksburg, Maryland.
Our goal is to provide comprehensive urgent and primary care and we are dedicated to delivering the highest level of professional and personal care in a comfortable and compassionate environment.
We offer a full array of medical services including treatment of general acute illness, minor injuries, and physicals for all ages.
How We Can Help You
A short list of our core services. Click on the red bar below the services to see a full list.
Urgent Care Services:
○ Abscess incision and drainage ○ Allergic reactions ○ Allergies ○ Asthma ○ Athlete's foot/fungus infection ○ Bronchitis ○ Heat / chemical exposure burns ○ Congestion
Primary Care Services:
○ Asthma
○ Adult physicals
○ Adult vaccinations
○ Chronic disease management
  ■ High blood pressure
  ■ Diabetes
  ■ Cholesterol
  ■ COPD
  ■ Arthritis & Back pain
○ Depression and Anxiety
○ Headache and Migraine
○ Labs ○ Preventative medicine
Occupational Services:
○ DOT physicals ○ PPD test ○ Urine drug screening ○ Workers compensation (Work related injury) ○ Work physicals
We accept many insurances.
See if your insurance is accepted with us.
---
---
---
---
---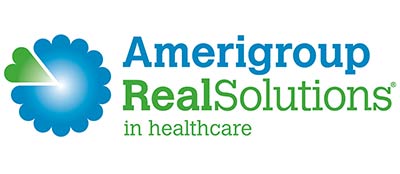 Primary care patients aged 18 and older only.
---
---
---
---
---
---
---
---
---
---
---
---
---
---
---
Don't see your insurance?
We accept more insurances. Give us a call to discuss your payment if you have a different insurance from those listed here.
---
If you do not have health insurance, we offer affordable self pay options.
Schedule an Appointment
Pick your preferred date and time to come based on our available openings.